09.09.2007
Offshore NDB Monitoring & Control System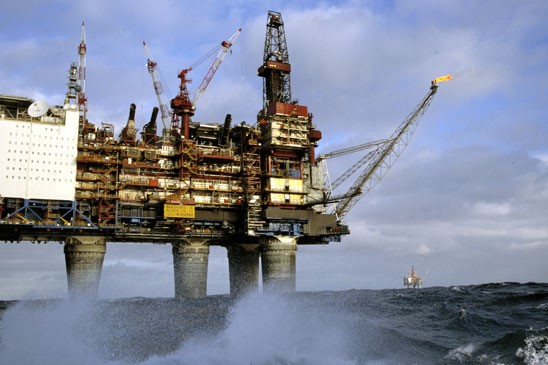 During 2007 and 2008 ACAMS AS have engineered and delivered a NavAids Monitoring and Control  system specially adapted to the its customer StatoilHydro ASA, Norway's largest oil company, for offshore application.
StatoilHydro operates several oil oil platforms in the North Sea, and NDBs (Non Directional Beacon) helps guiding the extensive Helicopter traffic to and from the off-shore platforms.
To help operate and improve safety, ACAMS AS was contracted to supply the NDB Monitoring & Control System for 10 North Sea Oil platforms. The Monitoring and Control of the 10 NDBs takes place from the main control centre at Gullfaks C, and the ACAMS system also provides touch screen control and monitoring.
NDBs of various models and brands are now monitored via simple and homogeneous Human Machine Interfaces (HMI) centrally at Gullfaks C and locally at each of the Oil platforms: Gullfaks A, Gullfaks B, Statfjord A, Statfjord B, Statfjord C, Kvitebjørn, Viesund, Snorre A, Snorre B and locally at Gullfaks C as well. The systems are connected trough a dedicated virtual LAN as part of the StatoilHydro LAN infrastructure.
ACAMS AS performed the necessary safety analysis to gain technical approval and certification from the Norwegian aviation regulatory body, Luftfartstilsynet CAA. ACAMS will commission the systems at the platforms, and it is expected that the system will be operational within 2008.
Trough the implementation of the NDB Monitoring & Control system StatoilHydro ASA will fulfill the safety enhancement required by the CAA and simplifying their Air Traffic operation by having centralized access to NDBs in the whole Tampen area.
Inquiries
Please contact ACAMS Airport Tower Solutions by filling in your details below. We look forward to receiving your inquiry.