09.10.2023
ACAMS Secures Contract with Swedavia, Reforms Airport Operations in Sweden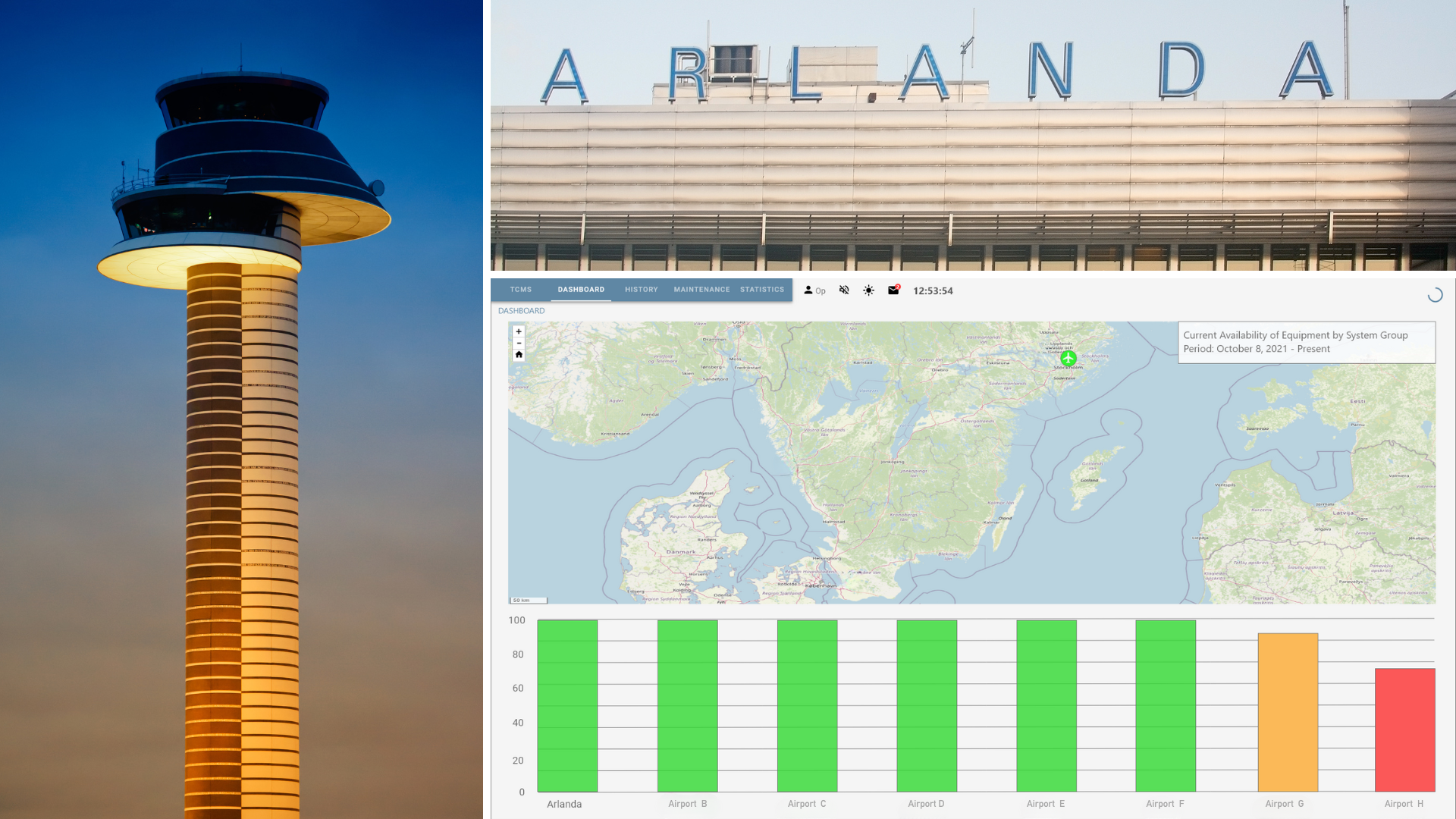 Cutting-edge Technical Control & Monitoring System (TCMS) to monitor ATC- and CNS systems, as well as other critical airport infrastructure.
ACAMS AS has been awarded a prestigious contract to deliver their cutting-edge Technical Control & Monitoring System (TCMS) to Stockholm Arlanda Airport, with an option to also deliver the system to seven additional Swedavia airports in Sweden. This achievement reinforces ACAMS' position as a key provider of advanced monitoring and control solutions within the aviation sector and highlights their commitment to excellence.
"ACAMS TCMS will serve as the linchpin of a state-of-the-art systems infrastructure, underpinning the operational integrity of Swedavia airports. ACAMS TCMS will assume a pivotal role in ensuring the impeccable safety and efficiency of these airports' critical systems."  – Lars Nilsson, Senior Project Manager – Swedavia AB
The implementation of ACAMS TCMS solution offers a multitude of advantages, including reduced cost, real-time insight, early detection, minimized downtime, and elevated efficiency. ACAMS TCMS will play a pivotal role in helping the airports meet and exceed their safety and operational objectives.
In the words of ACAMS Chief Executive Officer, Leiv Kreyberg "This contract win underscores the strategic significance of ACAMS in the aviation industry. Our cloud based TCMS system represents a paradigm shift in airport infrastructure management, also capable of managing a network of nationwide airport assets. We look forward to continuing our excellent relations with Swedavia in Sweden."
About Swedavia
Swedavia owns, operates, and develops a network of Swedish airports. Stockholm Arlanda Airport and Göteborg Landvetter Airport being the largest in terms of passengers. Swedavia operates ten airports in Sweden, of which eight is fully owned by Swedavia.
The company was formed in 2010 and is wholly owned by the Swedish State. In 2022, 27.6 million passengers flew from to and from Swedavia's airports, more than twice the figure compared to 2021 (11.9 million). https://www.swedavia.com/about-swedavia/
Inquiries
Please contact ACAMS Airport Tower Solutions by filling in your details below. We look forward to receiving your inquiry.