08.04.2007
I-TWR to Rio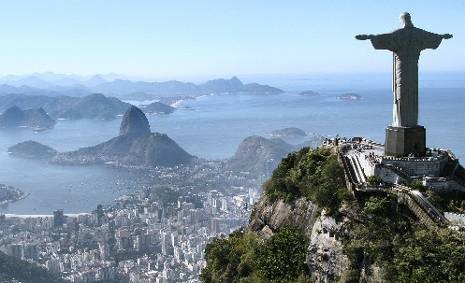 In October 2007, ACAMS AS were contracted by CISCEA of Brazil to facilitate a complete modernization of the Visual Control Room of the ATC Tower of the Rio de Janeiro International Airport, Galeão.
Through adopting the ACAMS concept, CICEA will experience solutions substantially improving the working environment of the Air Traffic Controllers and propel the Galeão TWR towards a higher world class standard that will take it into the next generation.
This represents another example of the Brazilian aviation authorities taking a leading role in the application of modern concepts and technology in ATC (as was the case some years previously when they were one of the very few ATM providers to start using the concept of electronic flight strips throughout Brazil).
The project encompasses a full upgrade and modernization of the TWR cabin and ATC operational environment, including:
New TWR Furniture and fittings
Consoles, Shades, Ceiling etc.
ACAMS Integrated TWR system
Re-fitting of existing up-to-date systems
Radar system, VCCS, Recorder,
"The contract represents a significant breakthrough for ACAMSAS in South America. From a strategic perspective, it is a very important contract that clearly underlines ACAMSAS's position as a leading supplier of integrated systems for the control, monitoring and information display at modern ATCTower operations" stated ACAMS' management, represented by Mr Kim Fredheim and Mr Odd Thodesen.
Inquiries
Please contact ACAMS Airport Tower Solutions by filling in your details below. We look forward to receiving your inquiry.