10.12.2014
FAT for enhancement of Cairo Airfield Lighting Control (ALCMS) system including single lamp control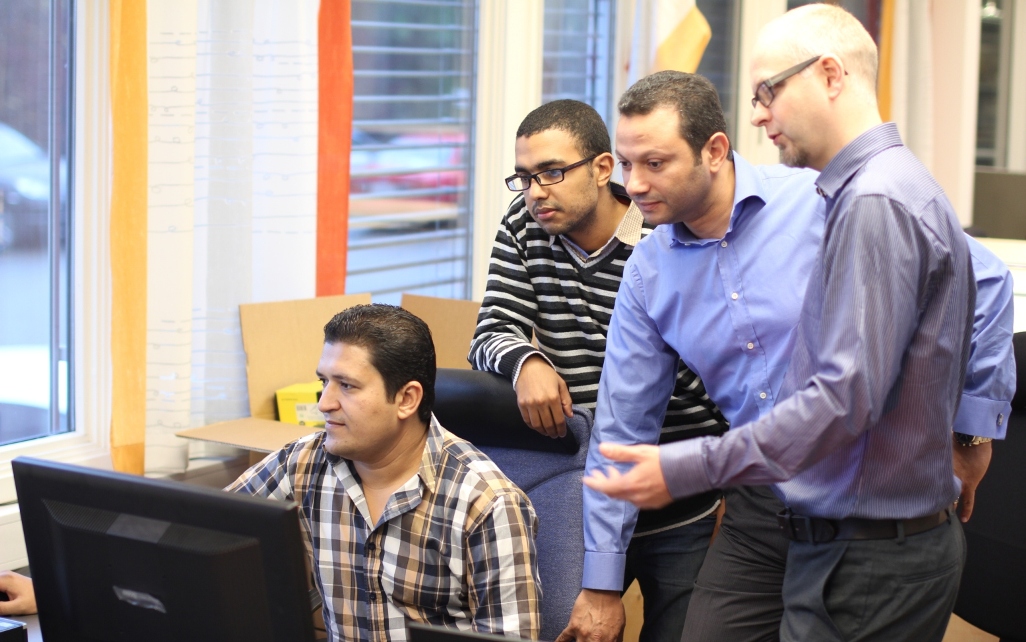 ACAMS has successfully completed the FAT for expansion of the Airfield Lighting Monitoring and Control System (ALCMS) at Cairo International Airport 05R/23L to include single lamp control of stop-bars & lead-on lights.
In 2009/2010, ACAMS supplied an Integrated Tower Solution (I-TWR) for the New ATC Tower project at the Cairo International Airport. See www.acams.com/news/13/31/Cairo-New-Tower for details on the total ACAMS delivery
The system included ALCMS for all three runways, but relied on interfacing a previously installed third-party control system for the lamps on the third runway (05R/23L).
Following successful operation of the ACAMS system, Cairo Airport Company decided to replace the existing third-party control system, and include the control of stop bars and lead-on lights for the third runway into the ACAMS "ALCMS". The expanded ACAMS system should also include single lamp control.
Rather than monitoring the overall status of the lamps and/or the number of working lamps, single lamp control functionality provides control and monitoring of single lamps and groups of lamps within one circuit. Monitoring of lamp status according to ICAO recommendations ("Recognition of failure of neighboring lamps") is hence fulfilled.
ACAMS has now completed a successful FAT in our facilities in Oslo, satisfying all the requirements of the new control system and its functionality, including the single lamp control. The system will be integrated into the existing ACAMS Airfield Lighting system at the airport early 2015.
This project demonstrates ACAMS' systems flexibility and expandability, enabling expansions and upgrades during the system lifetime, to suit new customer and site requirements.
Inquiries
Please contact ACAMS Airport Tower Solutions by filling in your details below. We look forward to receiving your inquiry.