18.07.2016
6 ATIS and TCMS to Papua New Guinea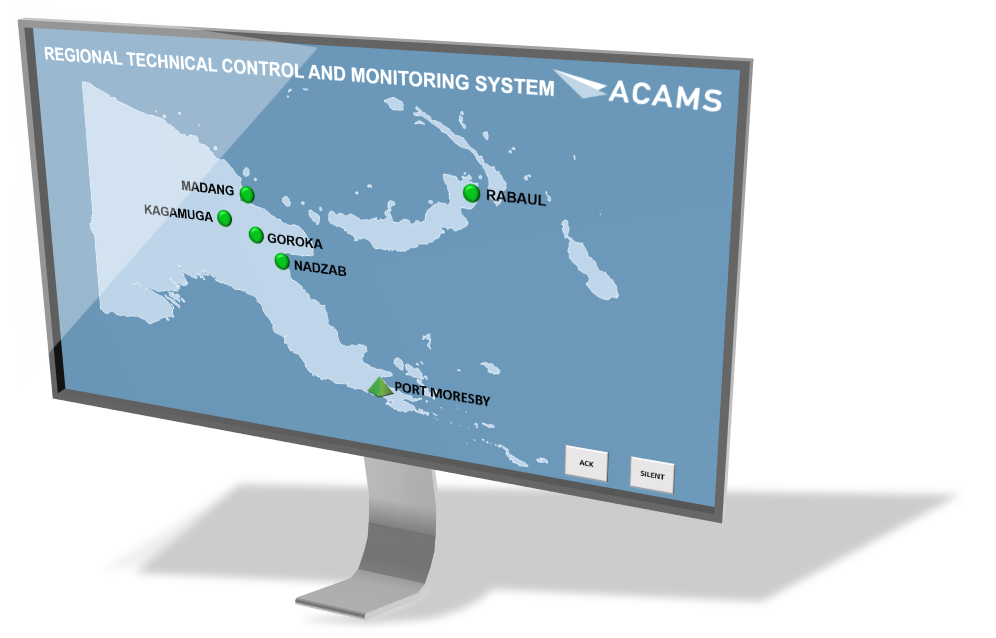 ACAMS has been selected to provide 6 ATIS systems to various airports in Papua New Guinea as well as a regional technical monitoring system (TCMS).
ACAMS will supply 6 ATIS systems to Papua New Guinea Air Services (PANGASL) and a regional TCMS for monitoring technical status on all airports from a central location in Port Moresby.
Local ATIS systems will be installed in the following sites:
Port Moresby  Jacksons Int. Airport 

Mt. Hagen (Kakamuga) Int. Airport

Nadzab Airport

Madang Airport

Goroka Airport

Tokua (Rabaoul) Airport
The ACAMS ATIS solution is with this contract further strengthening its reputation as the world leader in effective and economical ATIS solutions. 
The contract is also another proof of trust in ACAMS's superior concept of technical control and status monitoring for remote airports. It is found to be very useful for technical staff with an overview of their systems and resources from the centralised location in the capital city, Port Moresby. ACAMS has previously supplied similar regional TCMS installation in Indonesia with great success, contributing to better reliability and lower costs for the operator. Please refer to Indonesia regional TCMS reference sheet for details on the previous Indonesia project.
The systems will be supplied through ST Electronics in Singapore.
Inquiries
Please contact ACAMS Airport Tower Solutions by filling in your details below. We look forward to receiving your inquiry.