17.02.2017
Integrated tower to Maun, Botswana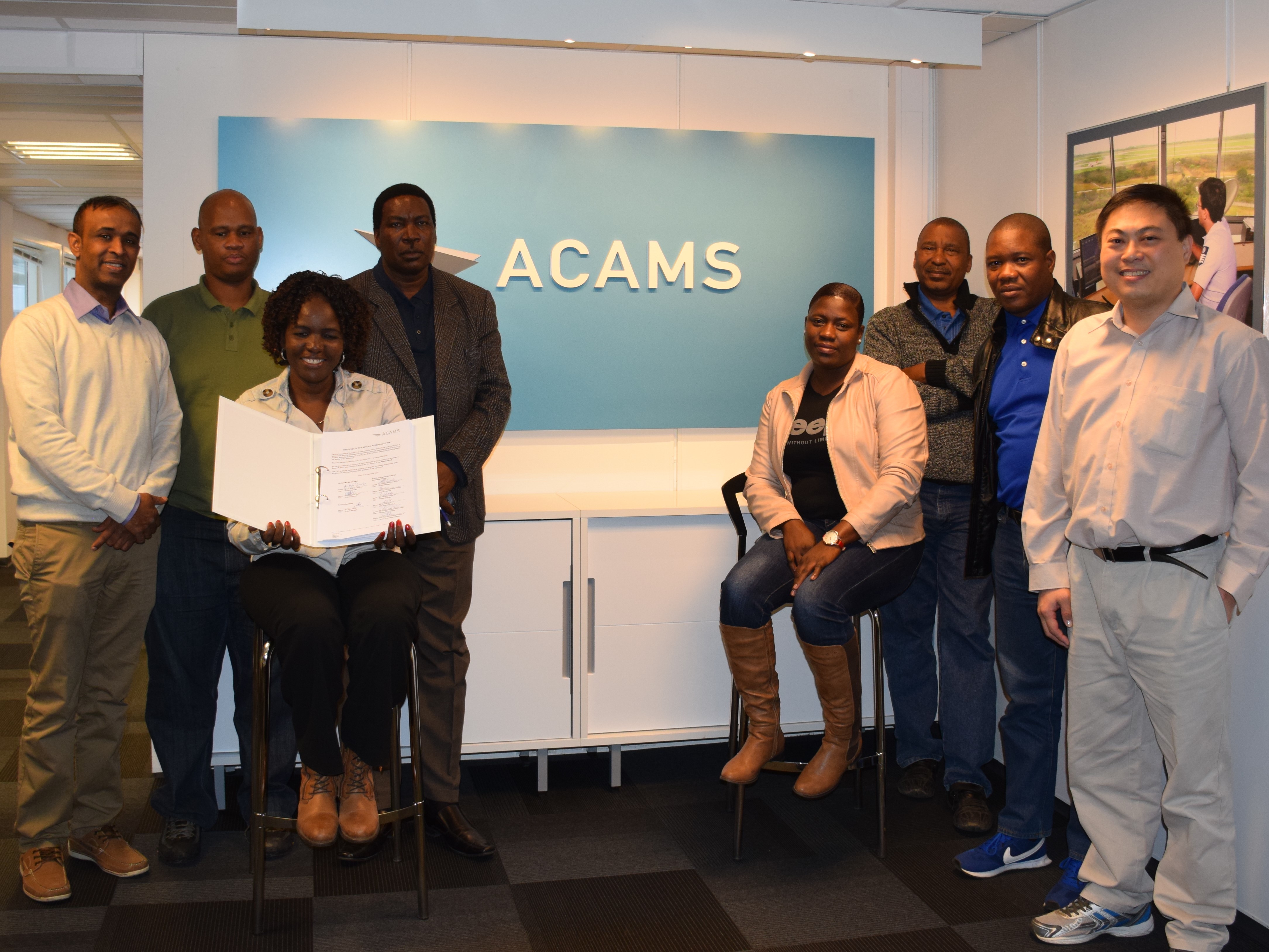 ACAMS is supplying a complete integrated tower solution (I-TWR) to Maun international airport, Botswana.
ACAMS AS is supplying an Integration Tower Solution (I-TWR) to Maun International Airport.
This is a turnkey project which integrates both existing and new sub-systems into a common platform. This enable all Controller Working Positons (CWPs) connected to the ACAMS Server to extract real-time information and operate on a user-friendly and unified Human Machine Interface (HMI)
The system includes the following functions:
Airfield Ground Lighting Control
Meteorological Information Display
Navigational Aids Status Control and Monitoring
Publications
Time Synchronization & Display
AMHS/AFTN Display
DBViewer
Crash Alarm and Intercom Hotlines (Fire Station)
Technical Monitoring
Notice Board
ATIS
Flight Strip Display and Printing
This ACAMS I-TWR consist of 2 Aerodrome positions, 2 Approach positons, 1 Technical position, 1 Search and Rescue (SAR) position and 1 Fire Station Watch position.
FAT was successfully completed at ACAMS HQ in Oslo in December 2016, with attendants from both main contractor STEE-INFOSOFT from Singapore and the end user Civil Aviation Authority of Botswana (CAAB).
ACAMS has previously supplied TCMS systems to Botswana, please see news on Botswana TCMS for details.
Inquiries
Please contact ACAMS Airport Tower Solutions by filling in your details below. We look forward to receiving your inquiry.