14.04.2018
Pilot-controlled Airport System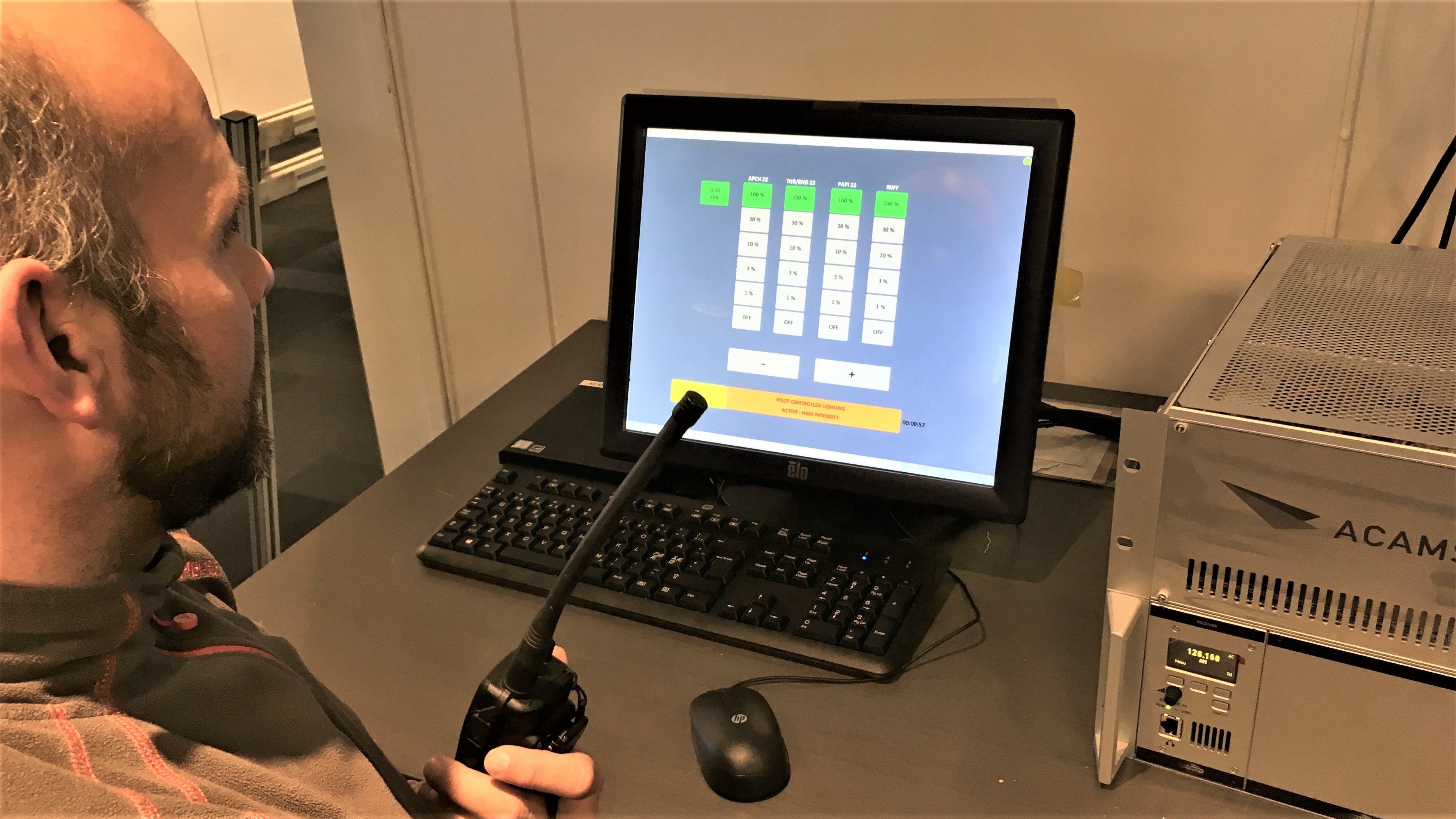 ACAMS supplies Pilot-controlled Airfield Lighting (PCL) system to Hønefoss Airport, Eggemoen.
Pilot-controlled lighting (PCL) is a system enabling aircraft pilots to activate information and navigation equipment on a nearby airfield when such equipment is required. Such a system is also referred to as "Aircraft Radio Control of Aerodrome Lighting (ARCAL)" or "Pilot-Activated Lighting (PAL)". The ACAMS PCL system enables the pilot to activate equipment such as airfield lighting, ATIS and Non-Directional Beacons, via radio. 
This system is particularly useful at smaller airports, where it is not required to light the runways all night, nor to provide staff to turn the runway lighting on and off. It enables pilots to activate the airfield lighting (any other required equipment) only when required, saving electricity and staffing, and reducing light pollution. The system can be used even when the airport is unmanned.
ACAMS is now supplying such a PCL solution with control of ATIS, NDB and Airfield Landing lights to Eggemoen Airport in Norway.
The PCL solution from ACAMS is a standardised system developed according to ICAO recommendations, and include an ACAMS PCL module and a standard radio receiver from Jotron.
All three airfield equipment types (ATIS, NDB and AFL) can be controlled by the pilot, using different keying signals on the same frequency.  The diagram below indicates a simplified system setup for the solution supplied.
Hønefoss Airport, Eggemoen, is a private airport north of Oslo, used for general aviation and helicopter traffic. Main picture showing ACAMS test engineer conducting final test in ACAMS production areas.
Inquiries
Please contact ACAMS Airport Tower Solutions by filling in your details below. We look forward to receiving your inquiry.