01.02.2019
Mid-Life Upgrade in Brazil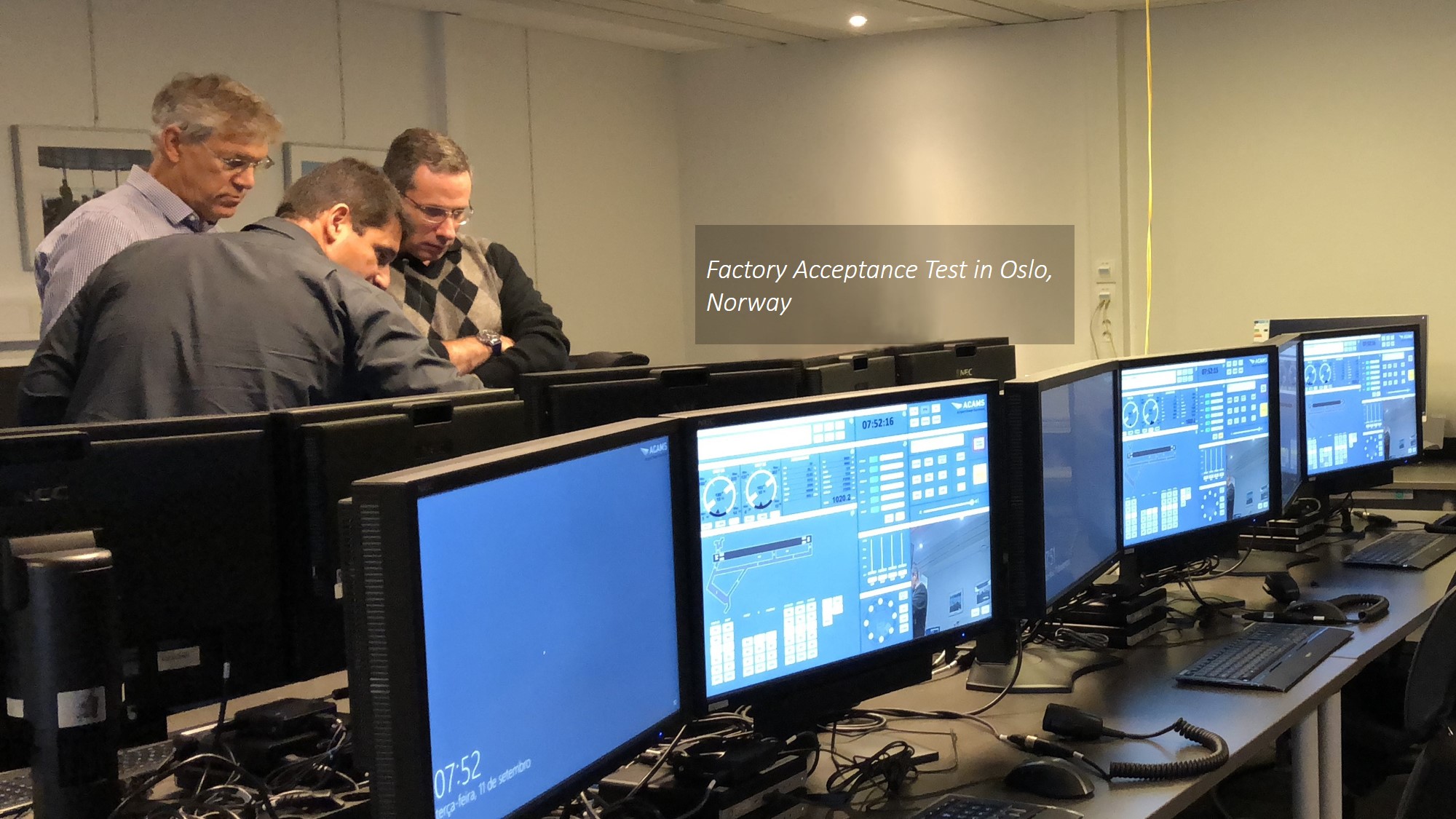 ACAMS supplies large MLU, Mid-Life Upgrade program, to 11 airports in Brazil
Since 2007, ACAMS has supplied 30 I-TWR solutions, 30 ATIS solutions, a tower simulator system and various emergency radio systems to Brazil.
The ACAMS systems have been installed over a period of about 10 years. The first delivery to Brazil after the proof of concept was approved is described in the news article from 2007: I-TWR to Rio, 2007. The latest delivery contract is described in our news article from May 2015.
ACAMS systems have contributed to increasing Brazilian airspace safety and improving the airport tower work efficiency for more than a decade. The ACAMS system installations in Brazil include large, busy airports like Rio de Janeiro International Airport-Galeão, and São Paulo Airport-Congonhas.
While the systems have been in constant use since installation, the operational needs of the airport towers have changed. Brazilian Department of Airspace Control (DECEA) has therefore now decided to take advantage of ACAMS' Mid-Life Upgrade Program. The program is aimed at providing new functionality and upgraded hardware, making a cost-effective solution to suit current operational needs. The ACAMS delivery is part of the Brazilian ATC tower modernization program.
The latest version of the ACAMS software platform, the "i6", will be implemented, with improved performance and new features. The i6 ACAMS platform has a completely re-designed architecture, providing enhanced flexibility, scalability, easy implementation and configuration.
The contract includes upgrade of 11 sites, supplied in cooperation with ACAMS' long-term Brazilian partner, ATC Systems. On the Brazilian side, the contract is executed by the Brazilian project implementation department CISCEA and was signed late 2017.
The first Factory Acceptance Test has now been successfully conducted, with representatives from CISCEA present in Oslo (picture).
ACAMS looks forward to continue serving the Brazilian airports by providing safe and effective tower solutions. 
Inquiries
Please contact ACAMS Airport Tower Solutions by filling in your details below. We look forward to receiving your inquiry.