15.01.2020
First ACAMS I-TWR System to India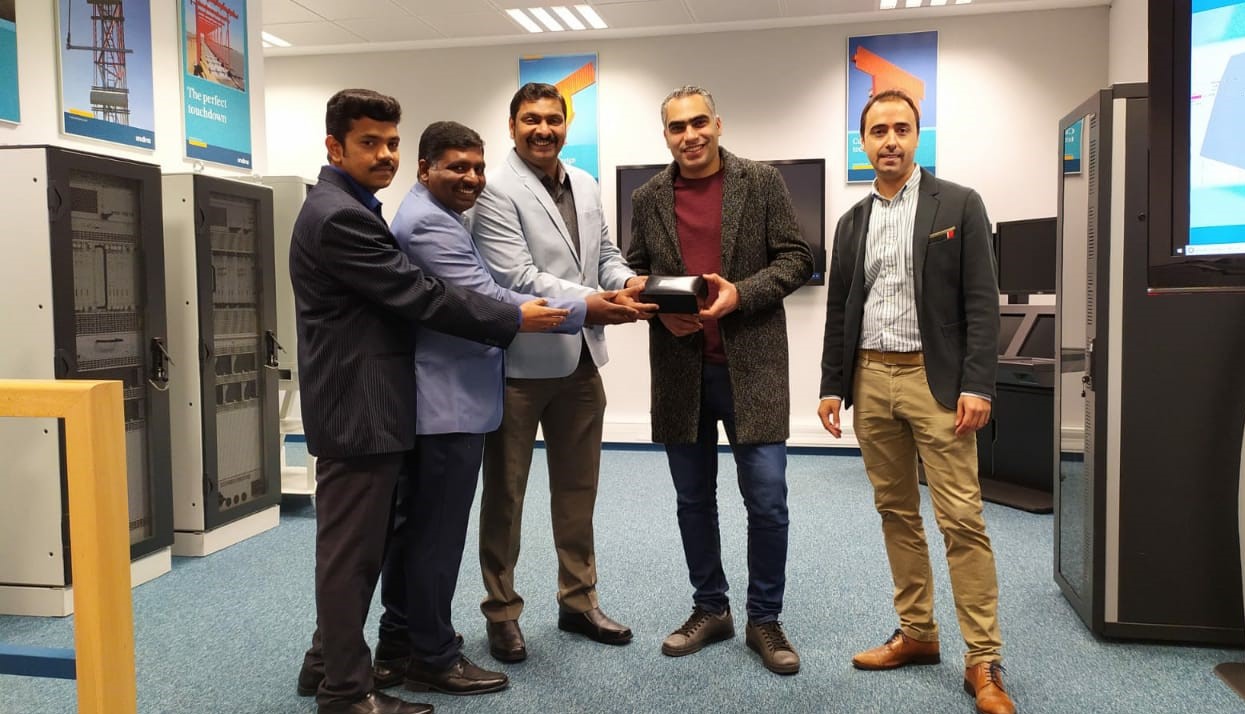 ACAMS has won a contract to supply an Information Display System (IDS) to HAL Airport in Bangalore, India.
ACAMS is supplying an Information Display System (IDS) to Hindustan Aeronautics Limited (HAL) Airport in Bangalore, India. The IDS system supplied is a customized version of the ACAMS I-Tower solution (I-TWR), with several display modules integrated into a single user interface. The modules included are:
AGL (Airfield lights) status
Meteorological information
NAVAIDS status (VOR, DME, LOC, GP)
Document Viewer
CCTV (Video Surveillance)
Notice Board
Technical control and Monitoring (interfacing to Building management systems)
The system is delivered with Indra Sistemas S.A. (Spain) as a main contractor.
Training and Factory Acceptance Test was successfully conducted in November 2019 at Indra Sistemas S.A.headquarters in Madrid. The System will be installed at HAL airport within the next few weeks. Picture from FAT in Madrid with (from left): 3 trainees from HAL India, ACAMS representative and Indra project manager.
Inquiries
Please contact ACAMS Airport Tower Solutions by filling in your details below. We look forward to receiving your inquiry.