05.06.2020
3 new I-TWR deliveries to Brazil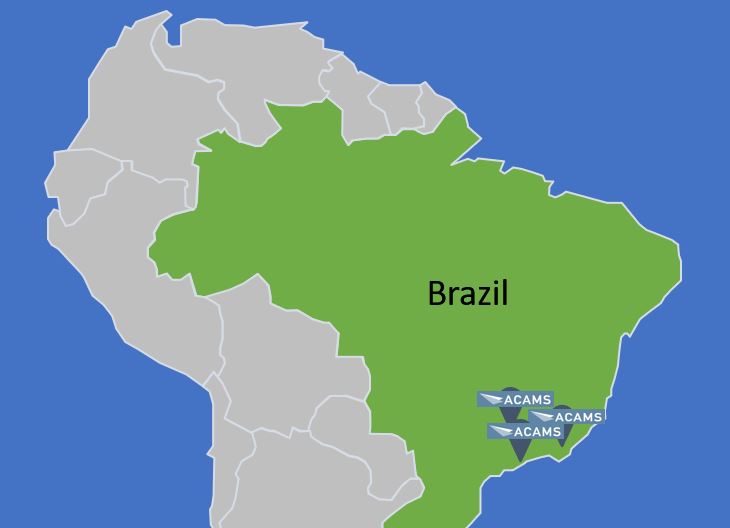 ACAMS continues the success in Brazil; ACAMS I-Tower solutions to be supplied for the modernization of the Airport Control Towers at three new airports including the busiest airport in the country (Guarulhos Int.) with 43 million passengers.
Three airports are being added to the long list of ACAMS deliveries to Brazil following the latest contract signed with Comissão de Implantação do Sistema de Controle do Espaço Aéro (CISCEA).
While the first ACAMS deliveries, more than 10 years ago, are being subject to upgrade programs to extend their lifetime (see news article Mid-Life Upgrade in Brazil), three new towers will now be added to the list.
ACAMS will supply I-TWR solutions to these airports:
Viracopos International Airport, Campinas
Santos Dumont Airport, Rio de Janeiro
Guarulhos International Airport, Sao Paulo
Guarulhos International Airport in Sao Paulo is by far the busiest airport in Brazil, with 43 million passengers in 2019.
The deliveries will include the latest generation I-TWR solution.
With these new towers, ACAMS will have supplied 30 installations to Brazil and look forward to continuing our support to the Brazilian Department of Airspace Control (DESCEA).
The ACAMS solutions will be supplied as a turn-key contract in cooperation with our long-term Brazilian partner and representative in Brazil, ATC Systems Ltda.
Inquiries
Please contact ACAMS Airport Tower Solutions by filling in your details below. We look forward to receiving your inquiry.