23.11.2020
13 ATIS to SANS, Saudi Arabia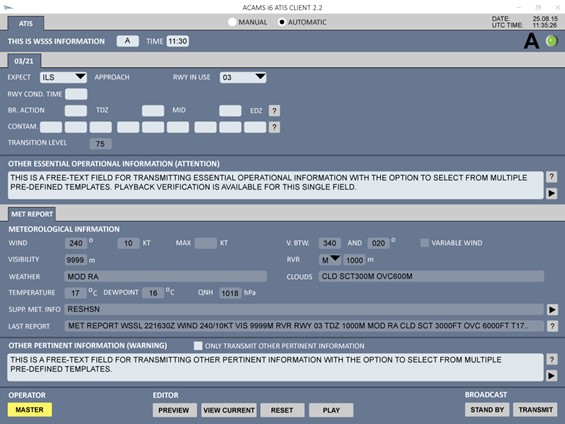 After more than a decade of reliable service with ACAMS ATIS systems in Saudi Arabia, ACAMS is yet again trusted to deliver 13 new ACAMS ATIS systems to the kingdom. 
ACAMS have supplied 16 ATIS  systems to Saudi Arabia over the years since 2005. After more than a decade of reliable operation, ACAMS is again trusted to supply new ATIS systems to Saudi Air Navigation Service (SANS).
The ACMS delivery involves new hardware and software for 13 systems, supplied with the latest ACAMS ATIS technology and functionality. The systems will be running ACAMS i6 software and will include an upgraded speech engine and database.
The systems are supplied to SANS under subcontract of the Saudi company GENTEC (Haji Abdullah Alireza & Co. Ltd.).
ACAMS is grateful for the customer confidence in our solutions and looks forward to continuing to support SANS with reliable and user-friendly ATIS solutions in many years to come.
Inquiries
Please contact ACAMS Airport Tower Solutions by filling in your details below. We look forward to receiving your inquiry.