05.11.2021
ACAMS has contracted a new CART delivery in Saudi Arabia!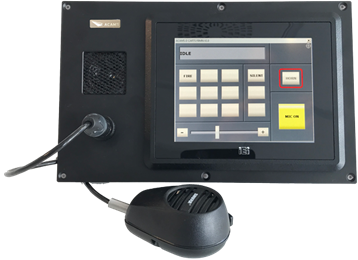 ACAMS has signed a contract to deliver a Crash Alarm Red Telephone system for Riyadh Airport 
ACAMS has been awarded a contract for a new Crash Alarm and Red Telephone (CART) System to be delivered to Riyadh Airport, Saudi Arabia. The project is in collaboration with the local main contractor, ICAD and the end customer is Riyadh Airport Company (RAC)
The system consists of ACAMS voice communication panels and IP telephones for emergency telephone communication. In addition, the solution consists of sound/light beacon, siren horn, control of fire station doors, and integration with Public Address (PA) equipment and recording system.
ACAMS has previously delivered 35 systems to 19 different airports (including mobile TWR) in the Kingdom of Saudi Arabia. The deliveries include systems for Automatic Terminal Information Service (ATIS); Airfield Lighting Control and Monitoring (ALCMS); Crash Alarm Red Phone (CART) etc.
 Picture shows example of ACAMS Crash Alarm Red Telephone (CART) panel.
Inquiries
Please contact ACAMS Airport Tower Solutions by filling in your details below. We look forward to receiving your inquiry.