21.05.2022
ACAMS 20 years anniversary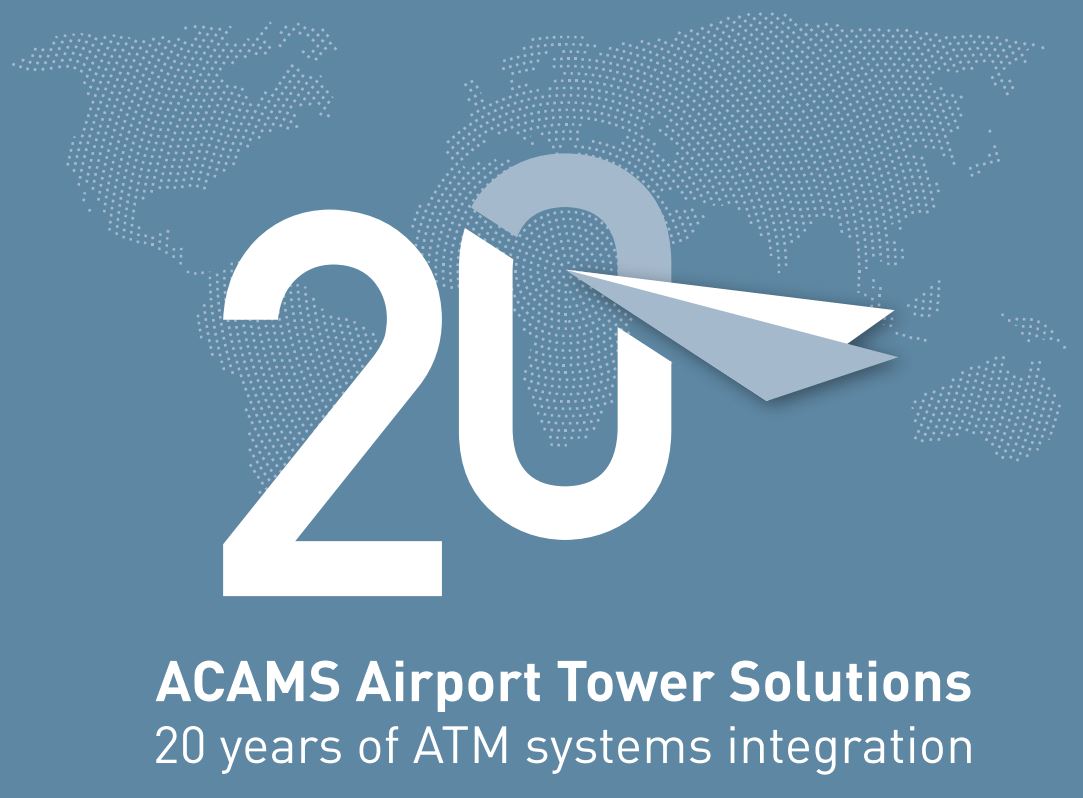 20 years of ATM systems integration worldwide
ACAMS Airport Tower Solutions celebrates 20 years in business as the trusted ATM systems integrator worldwide.
ACAMS was established in 2001 by highly qualified persons in system design, project management and sales and marketing, with extensive experience from the air traffic control markets around the world. In close cooperation with the Norwegian CAA, ACAMS was established to develop and deliver systems to provide a safer and more efficient working environment for air traffic controllers, by integrating monitoring and control equipment from various suppliers into a single, uniform user interface. ACAMS is today present with solutions at over 52 airports in Norway, and is also a significant subcontractor to the Remote Tower implementation in Norway.
The company also rapidly obtained contracts in the Middle East and North Africa, followed by South America.  An important milestone in the early days of ACAMS was contracts awarded by the Brazilian Airport Authorities to equip several towers at major airports in Brazil with ACAMS systems. The Brazilian marked remains a strong marked for ACAMS, with renewed trust in our system's reliability.
Over these 20 years, ACAMS has obtained a position as the world leading system integrator for airport systems, and with several hundred installations in all continents of the world.
ACAMS' solutions portfolio now includes stable, trusted and well proven solutions for:
I-TWR (Integrated Tower solutions)
ATIS (ATIS/D-ATIS/VOLMET/D-VOLMET)
TCMS (Technical Control and Monitoring systems)
ALCMS  (Airfield Lighting Control and Monitoring System)
Other related products; Crash alarm & Red Telephone system (CART), CAT Status Monitoring system, Pilot Controlled Lighting (PCL)
ACAMS employs today close to 40 people, in Norway, Tunisia, Singapore and Indonesia. About 80% of ACAMS turnover is today from outside Norway.
Says Leiv Kreyberg, the CEO of ACAMS: "The employees of ACAMS represent a unique selection of highly competent people with the right attitude. The ACAMS culture, and way of work, ensures the right person on the job, good planning, and customer focus, and thereby getting things right the first time. It is the efforts of our employees that has brought to where we are, and what will take us further"
ACAMS 2022, delivery experience highlights:
400 systems in total
80 I-TWR solutions
200 ATIS systems
80 ALCMS systems
40 TCMS systems
248 sites
37 countries
Inquiries
Please contact ACAMS Airport Tower Solutions by filling in your details below. We look forward to receiving your inquiry.